Sue's passion is crime. She's a proud member of Sisters In Crime, Mystery Writers of America, and International Thriller Writers, and the co-administrator and contributor of The Book Stops Here , an authors' blog with twenty-four traditionally published authors.  You can find out more about us in About me.
If you're a crime lover, like Sue, join her in the Crime Lover's Lounge, and be the first to know about contests, giveaways, new releases, and have secret access to the lounge, where we crack crime puzzles against the best in law enforcement. All the cool kids hang at the Crime Lover's Lounge.
In her Murder Blog, you can expect to find fascinating interviews with incredible guests, novel excerpts, writing tips, research, and anything and everything in between.  She welcomes all new followers, comments, likes, and shares.  If you have a post idea, shoot her an email or fill out the contact form below. Please feel free to use her Crime Writer's Resource, an invaluable tool for those who have murders in their plot. Available in the menu for easy access.
MARRED
She can't outrun the past.
A serial killer breaks into the home of bestselling author Sage Quintano, and she barely escapes with her life. Her husband Niko, a homicide detective, insists they move to rural New Hampshire, where he accepts a position as Grafton County Sheriff.
Sage buries secrets from that night, secrets she swears to take to her deathbed.
Three years of anguish and painful memories pass, and a grisly murder case lands on Niko's desk. A strange caller torments Sage — she can't outrun the past. When Sage's twin sister suddenly goes missing Sage searches Niko's case files and discovers similarities to the Boston killer. A sadistic psychopath is preying on innocent women, marring their bodies in unspeakable ways. And now, he has her sister.
Cryptic clues. Hidden messages. Is the killer hinting at his identity? Or is he trying to lure Sage into a deadly trap to end his reign of terror with a matching set of corpses?
Print versions coming this summer.
Read Chapter One.
Wings of Mayhem
Never steal a killer's trophy box.
Shawnee Daniels — cybercrimes specialist by day, cat burglar by night — ignites the hellfire fury of a serial killer when she unknowingly steals his trophy box.
A SERIAL KILLER STALKS THE STREETS…
Cat burglar Shawnee Daniels always believed her "fearlessness rules" mantra would keep her on top and out of jail. When she hacks a confiscated hard drive at the Revere P.D., she focuses on a white-collar criminal accused of embezzlement. To teach him a lesson and recoup the funds she breaks into his massive contemporary in Bear Clave Estates. Jack has even more secrets, deadly secrets, secrets worth killing over.
A CAT BURGLAR PICKS THE WRONG HOUSE TO ROB…
Shawnee thinks she made it out clean until a deadly package arrives at her door soon after. He's found her. As a glowing eagle taunts her Skype screen, Jack tells her she stole his precious trophy box — and he wants it back!
THEIR LIVES COLLIDE…
When her "helpful" best friend convinces her to date charismatic Detective Levaughn Samuels, her two worlds threaten to implode. Ordinarily Shawnee keeps a firm line between her professions, but dating Levaughn might help her get this psycho off her tail.
AND NOW, NO ONE IS SAFE…
In this lightning-fast-paced psychological thriller of secrets and lies, Shawnee juggles being stalked by a serial killer, dating the lead detective on the case, and tap dancing around her librarian best friend. If she doesn't find the trophy box, the killer's coming for her. If she doesn't expose her secrets and lies, more will die. And if she does, she could lose her freedom and everyone she holds dear.
Wings of Mayhem will be available everywhere books are sold.
(All are smart links, so they'll take you to the distributor in your country)
When I get the links to the other book distributors, as well as print and audio dates, I'll post them here.
Read Chapter One.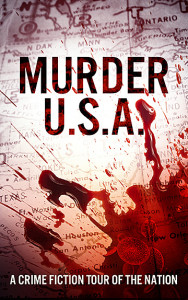 FREE Anthology, Murder U.S.A – A Crime Fiction Tour of the Nation.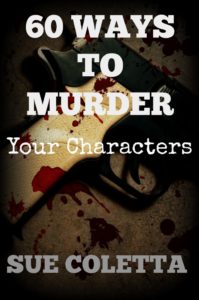 Looking for inspiration on how to murder your characters? Only 99c.
With this handy research guide, no longer will you need to search for ways to murder your characters, or stare at a blank screen while you mull over the character development of your antagonist. Each murder method listed in 60 Ways to Murder Your Characters comes with how you can use these murder methods in your novel, short story, or flash fiction.
From the basics, like a shotgun blast to the head to the more creative ways to commit murder on the page, this research guide will help bring your crime scenes alive.
Let's face it. Being an author isn't an easy endeavor. Crime writing is even harder, because we need to ensure our stories ring true. That's why I've given you the exact measurements for how to dissolve a body in lye or acid, for instance. If I can help your stories ring true, then I consider it a win.
Available on Amazon.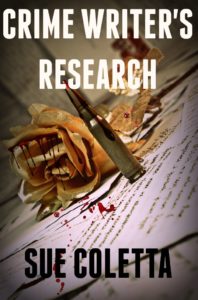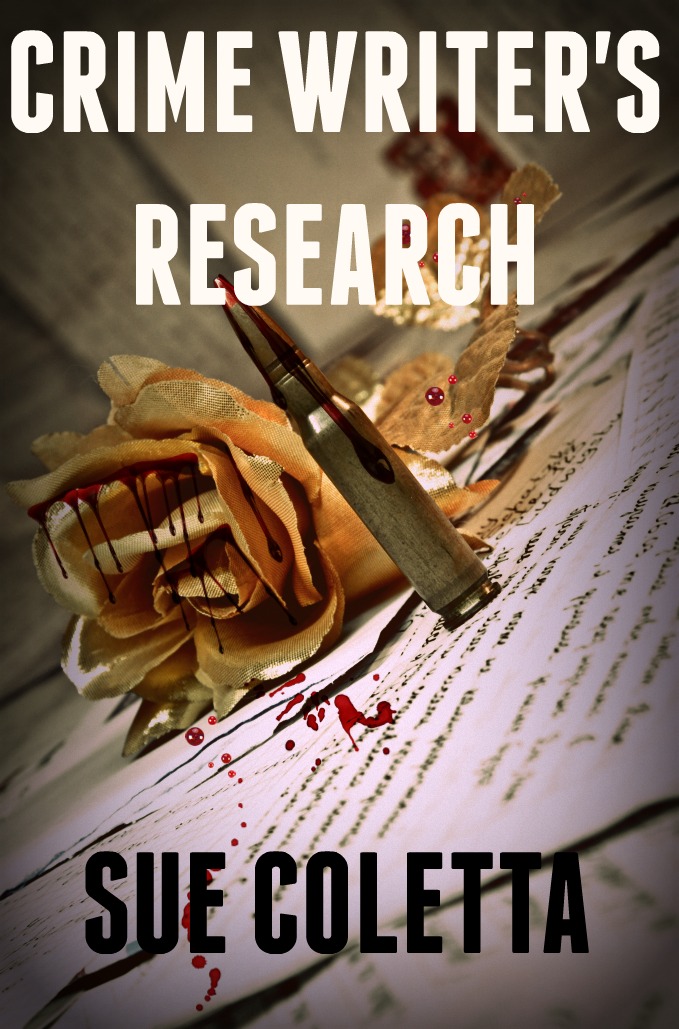 Need Research to Help Your Stories Ring True?  Only $2.99.
Look no further. In Crime Writer's Research you'll find countless hours of research that I've compiled into one handy guide to help other crime writers, or any author who has a murder, crime, or police procedures in their books. Let my passion for crime lend credibility to your story. 
In Crime Writer's Research you'll find information on serial killers, police procedures, a rare never-before-seen interview with a real-life undercover operative, and so much more. 
Available on Amazon.
Please don't spam Sue through her contact form. This form is ONLY for folks who truly want to connect with her. Or you can reach Sue at: sue(at)suecoletta(dot)com.