Sue's passion is crime. She's a proud member of Sisters In Crime, Mystery Writers of America, and International Thriller Writers, and the co-administrator and contributor of The Book Stops Here , an authors' blog with twenty-four traditionally published authors.  You can find out more about us in About me.
If you're a crime lover, like Sue, join her in the Crime Lover's Lounge, and be the first to know about contests, giveaways, new releases, and have secret access to the lounge, where we crack crime puzzles against the best in law enforcement. All the cool kids hang at the Crime Lover's Lounge.
Author Kim McGath, homicide detective (Ret.) and cold case consultant, and Top 10 bestselling crime writer, Sue Coletta, host a new radio show that premiered October 18, 2016 (see "Partners In Crime" in the menu bar). Join in the fun the third Tuesday of each month from 1 p.m. – 3 p.m. EST. Call in to speak with the hosts: (347) 945-7246 
In Murder Blog, you can expect to find fascinating interviews with incredible guests, novel excerpts, writing tips, research, and anything and everything in between.  She welcomes all new followers, comments, likes, and shares.  If you have a post idea, shoot her an email or fill out the contact form below. Please feel free to use her Crime Writer's Resource, an invaluable tool for those who have murders in their plot. Available in the menu for easy access.
"Riveting and haunting! Sue Coletta's page-turning crime fiction is deliciously nuanced with delectable horror and dark humor. Unique and compelling characters make a sumptuous and satisfying meal. Save room for a decadent dessert of plot twists." ~ USA Today Bestselling Author Jordan Dane
MARRED
Book 1, Grafton County Series.
She can't outrun the past.
A serial killer breaks into the home of bestselling author Sage Quintano, and she barely escapes with her life. Her husband Niko, a homicide detective, insists they move to rural New Hampshire, where he accepts a position as Grafton County Sheriff.
Sage buries secrets from that night, secrets she swears to take to her deathbed.
Three years of anguish and painful memories pass, and a grisly murder case lands on Niko's desk. A strange caller torments Sage — she can't outrun the past. When Sage's twin sister suddenly goes missing Sage searches Niko's case files and discovers similarities to the Boston killer. A sadistic psychopath is preying on innocent women, marring their bodies in unspeakable ways. And now, he has her sister.
Cryptic clues. Hidden messages. Is the killer hinting at his identity? Or is he trying to lure Sage into a deadly trap to end his reign of terror with a matching set of corpses?
Paperback and digital formats. Autographed copies available upon request.
Read Chapter One.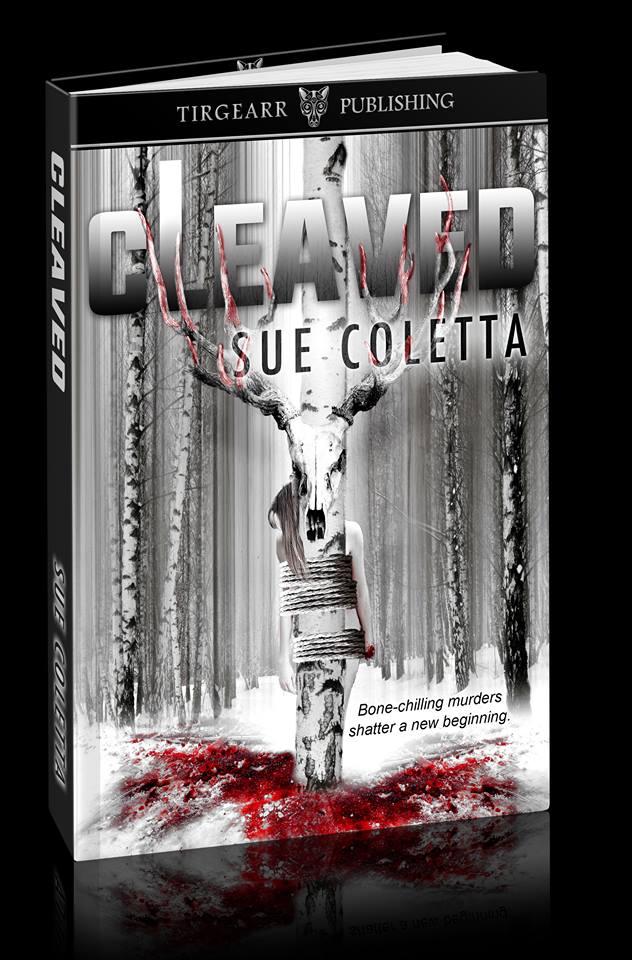 CLEAVED
Book 2, Grafton County Series.
Bone-chilling murders shatter a new beginning.
Author Sage Quintano writes about crime. Her husband Niko investigates it. Together they make an unstoppable team. But no one counted on a twisted serial killer, who stalks their sleepy community, uproots their happy home, and splits the threads that bond their family unit.
Darkness swallows the Quintanos whole—ensnared by a ruthless killer out for blood. Why he focused on Sage remains a mystery, but he won't stop till she dies like the others.
Women impaled by deer antlers, bodies encased in oil drums, nursery rhymes, and the Suicide King. What connects these cryptic clues? For Sage and Niko, the truth may be more terrifying than they ever imagined.
Available now (see links below). Paperback and digital formats. Autographed copies available upon request.
"With every book, Sue Coletta gets better and better, I'll definitely be in line for her next one. She's on my auto-buy list.
Be prepared to stick with this one. It's hard to put down. The pace starts at page 1 with a harrowing scene and continues its breakneck speed til the end. I love the titillating edge of horror woven into each of Coletta's stories. Her vivid descriptions make me giddy. The suspense scenes put the reader front and center. I would characterize her style to be intense mystery/suspense with the best taste of horror, for readers like me who enjoy a visceral reaction when they read. But if you're afraid of too much horror, don't worry and try this book. The great characters and fast pace will suck you in until the last page.
The characters in this book are complex and layered with humor as a respite from the intensity. As a reader, you feel that you KNOW these people. Coletta writes about flawed yet endearing characters, put into dangerous situations. One character, Sage Quintano, is written in first person, which really puts the reader in her head. The other main characters are in deep third point of view. Each voice is distinct, another strength of this author. I highly recommend Sue Coletta's books. CLEAVED is a must read." ~ USA Today Bestselling Author Jordan Dane — review posted on Amazon
Blessed Mayhem
A chance encounter … a deadly predicament … a lethal decision.
The infamous Mr. Mayhem is not your average serial killer. Reminiscent of the beloved Hannibal Lecter, minus his thirst for flesh—because eating humans is just plain rude—Mr. Mayhem storms on the scene with style, grace, elegance, and a zest for life unlike any other. Impeccable manners also help. He may commit murder, but there's no reason to be impolite about it.
Accompanied by his loyal crow companions, Poe, Allan, and Edgar, his crimes strike fear in the hearts and minds of folks across Massachusetts' North Shore. When Shawnee Daniels—cat burglar extraordinaire and forensic hacker for the police—meets Mayhem in the dark, she piques his curiosity. Sadly for her, she leaves behind an item best left undiscovered. Or is it serendipity by design?
Color him curious, but he yearns to examine the psychology behind her life choices, tough girl routine, witty banter, and unique double-life. In a different time and place they may even become friends. But unfortunately, their predicament defines the risk.
The stakes are too high to stop now.
For reasons authorities cannot fathom, these seemingly unrelated murders will go down in history as the most impressive killing regime of all time. His coup de grace, if you will. Even if it means permanently erasing Ms. Daniels from the equation. All the pieces are there if the authorities look hard enough. The question is, will they? The only new wrinkle is Shawnee Daniels, and she may be his toughest opponent yet …if she's clever enough to play the game.
Digital formats available now. Paperback releases Aug. 2017.
Read Chapter One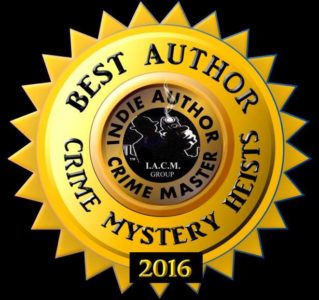 Wings of Mayhem
Never steal a killer's trophy box.
2016 WINNER OF THE BEST MYSTERY, THRILLER, HEIST AWARD                 

Do you love fast-paced serial killer thrillers?  WINGS OF MAYHEM will keep your heart racing and flipping pages, the storyline impossible to forget.
Shawnee Daniels — forensic hacker for the police by day, cat burglar by night — ignites the hellfire fury of a serial killer when she unknowingly steals his trophy box.
Described by readers as SILENCE OF THE LAMBS meets THE GIRL WITH THE DRAGON TATTOO, WINGS OF MAYHEM is a whirlwind of heart-thumping, non-stop action that takes your breath away. Impossible to put down.
Shawnee Daniels breaks into the home of Jack Delsin, a white-collar criminal accused of embezzling money from his employees' retirement fund. In Robin Hood-esque fashion, her intention is to return their hard-earned cash, but she stumbles across a shocking spectacle. Jack has secrets, evil secrets, secrets worth killing over.
A deadly game of cat-and-mouse torpedoes Shawnee's life. Can she outrun the killer, prove she's innocent of murder after Jack sets her up to take the fall, and protect those she loves before he strikes again?
Available in paperback and digital formats. Autographed copies available upon request. Or save 15% by ordering direct from Crossroad Press: http://bit.ly/2gH8vh8   Audio-book releases October, 2017!
.
USA Today Bestselling Author Larry Brooks reviews Wings of Mayhem, and rates it 5-stars!
"For someone not named Patterson, Harris or Lindsay, Sue Coletta has reinvented the serial killer genre without stepping over the tropes for which we flock to it. In "Wings of Mayhem," she gives us a "Silence of the Lambs" style yarn that takes us into not one, but two criminal minds: one a twisted psychopathic genius hell-bent on sending sickly cryptic messages through the flesh of his victims (the plot recalls the latest season of "The Following" starring Kevin Bacon, which gave new meaning to "twisted" while being something you could not look away from), the other being our protagonist, who moonlights from her day job (I won't rat that out here) as a cat-burglar who stumbles into the wrong crib, stealing the aforementioned serial killer's fetishized "precious." There is hell to pay for them both as a result.
The story spins ahead with escalating velocity and well-rendered literary layers, always leaving the reader pleading for more information while delivering just enough with exquisite timing, always nailing a clear and rationale dissection of what seemed in the moment like insanity or illogic. The craft of the writer is on display from page one, with intense pacing, deeply drawn characters and a matrix of plot elements that never lets you see the big picture as completely as you think you do, thus setting up an ending that demands you stick with it until the final, unexpected twist.
You think you get it, but you don't. And when you do, you're delighted that you didn't.
Sue Coletta is on a path. She earned her ticket into the crowded arena of dark thriller contenders with her previous novel ("Marred"), and in "Wings of Mayhem" she announces her arrival with the wail of approaching sirens and the quiet horror of a blade swinging at your throat in the dark. Don't miss this one. A star is born." ~ USA Today Bestselling Author Larry Brooks — review posted on Amazon
Read Chapter One.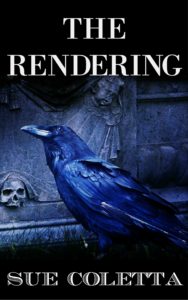 <–Free flash fiction collection HERE.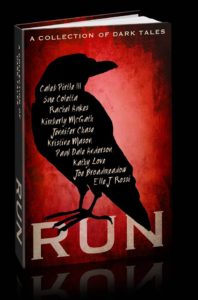 A collection of dark tales. Look for my story, BLACK-OUT. So many talented authors contributed to this collection. To read descriptions of each short story and view the trailer. go to "My Books" in the menu bar, then choose RUN.  Or "Look Inside" HERE.
Available in paperback and digital formats.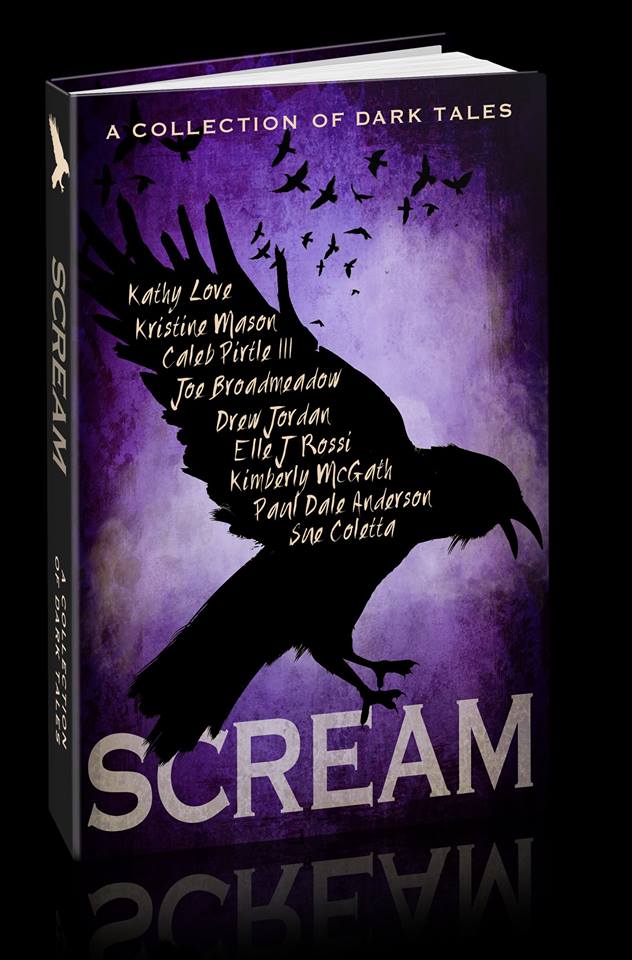 You can read the descriptions of each story under "My Books" in the menu bar, or go HERE.
Look for my story, A SULTRY ABYSS.  http://smarturl.it/SCREAM4Us
Available in paperback and digital formats.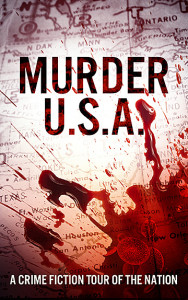 Take a crime fiction tour of the nation in this anthology.
Get it FREE when you join my community HERE.
Download a FREE Reading App HERE.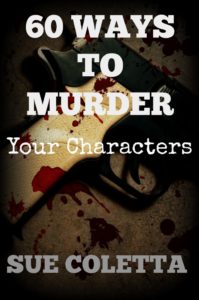 Looking for inspiration on how to murder your characters? Only 99c.
With this handy research guide, no longer will you need to search for ways to murder your characters, or stare at a blank screen while you mull over the character development of your antagonist. Each murder method listed in 60 Ways to Murder Your Characters comes with how you can use these murder methods in your novel, short story, or flash fiction.
From the basics, like a shotgun blast to the head to the more creative ways to commit murder on the page, this research guide will help bring your crime scenes alive.
Let's face it. Being an author isn't an easy endeavor. Crime writing is even harder, because we need to ensure our stories ring true. That's why I've given you the exact measurements for how to dissolve a body in lye or acid, for instance. If I can help your stories ring true, then I consider it a win.
Available on Amazon. Download a FREE Reading App HERE.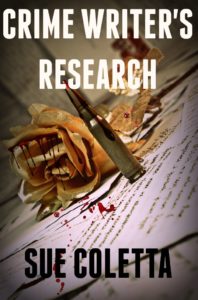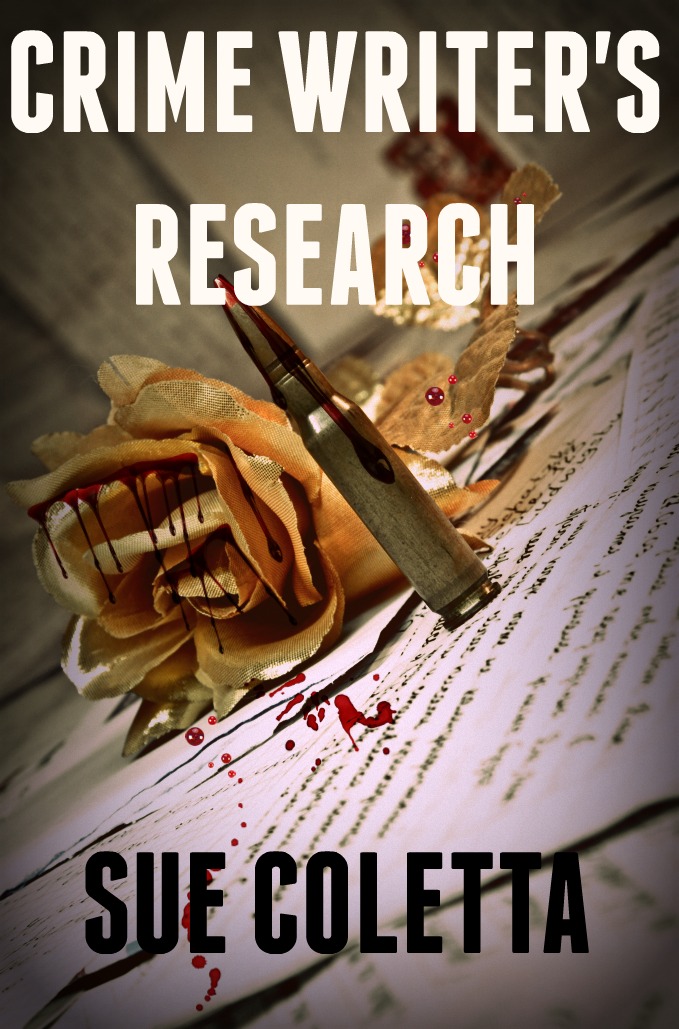 Need Research to Help Your Stories Ring True?
Look no further. In Crime Writer's Research you'll find countless hours of research that I've compiled into one handy guide to help other crime writers, or any author who has a murder, crime, or police procedures in their books. Let my passion for crime lend credibility to your story. 
In Crime Writer's Research you'll find information on serial killers, police procedures, a rare never-before-seen interview with a real-life undercover operative, and so much more. 
Available on Amazon.  Or get it FREE when you join my community  HERE.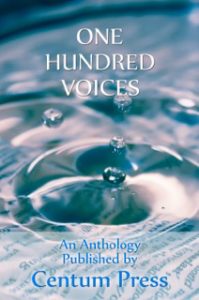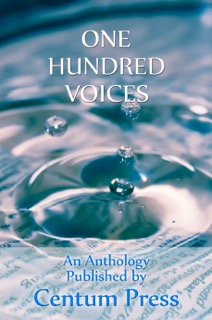 One hundred different authors contributed a flash fiction story for this anthology. Look for my story, BETRAYED.
Learn more about One Hundred Voices by going to One Hundred Voices under "My Books" in the menu bar. Use my discount code and save 10%.
Please don't spam Sue through her contact form. This form is ONLY for folks who truly want to connect with her. Or you can reach Sue at: sue(at)suecoletta(dot)com.